One of our latest projects was a mobile loading ramp for a Spanish company that provides a wide range of logistics, installation, consulting and other services.
The company is focused on performing high-quality work while minimizing its impact on the environment. And MALCOSTA MC-MR-09 mobile ramp was perfect for this mission.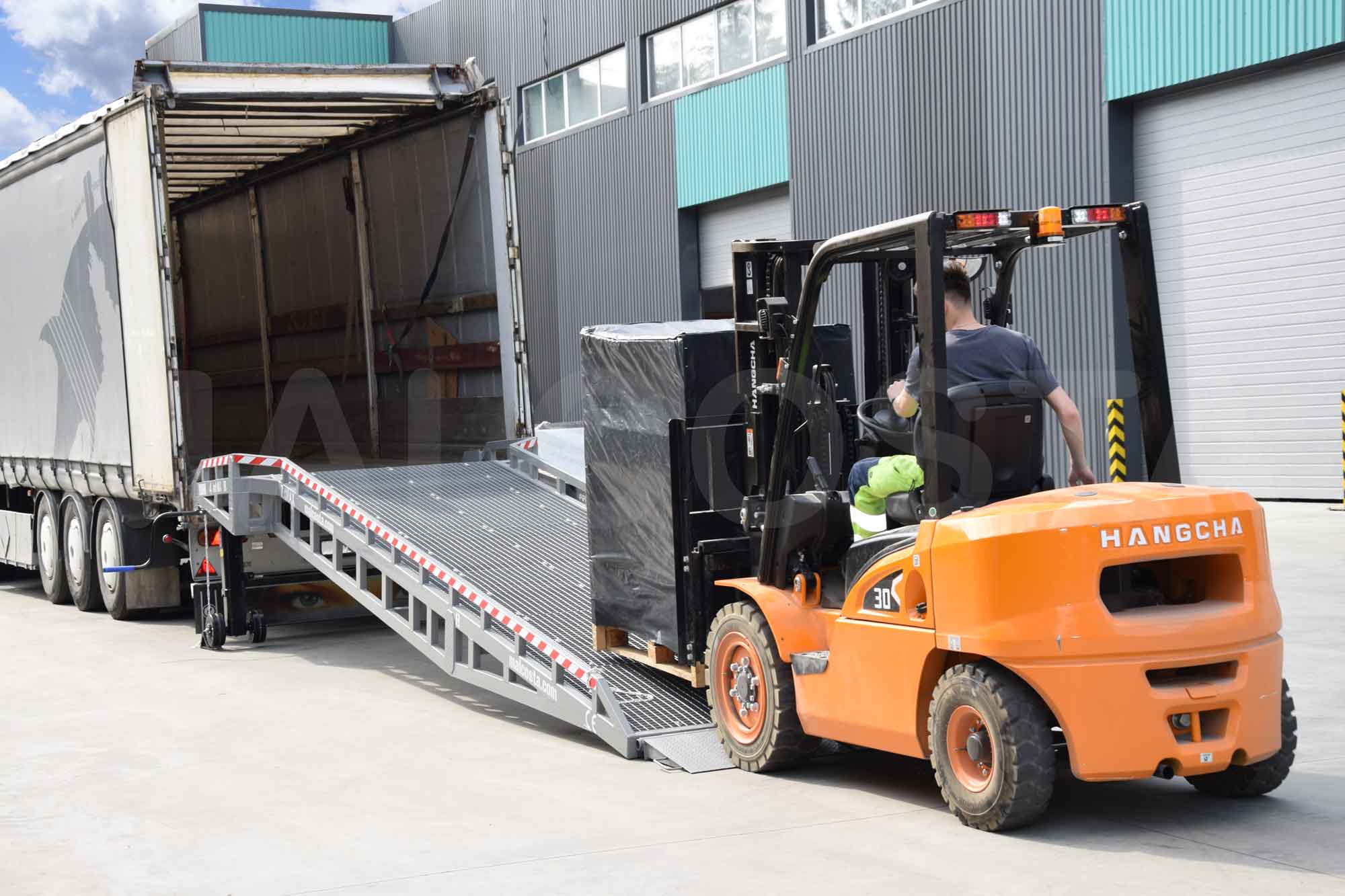 This loading ramp has a minimum working height of 1100 mm and a maximum working height of 1500 mm. This is the most optimal solution, because the customer needs to unload trucks that have different distances from the truck body floor to the ground level.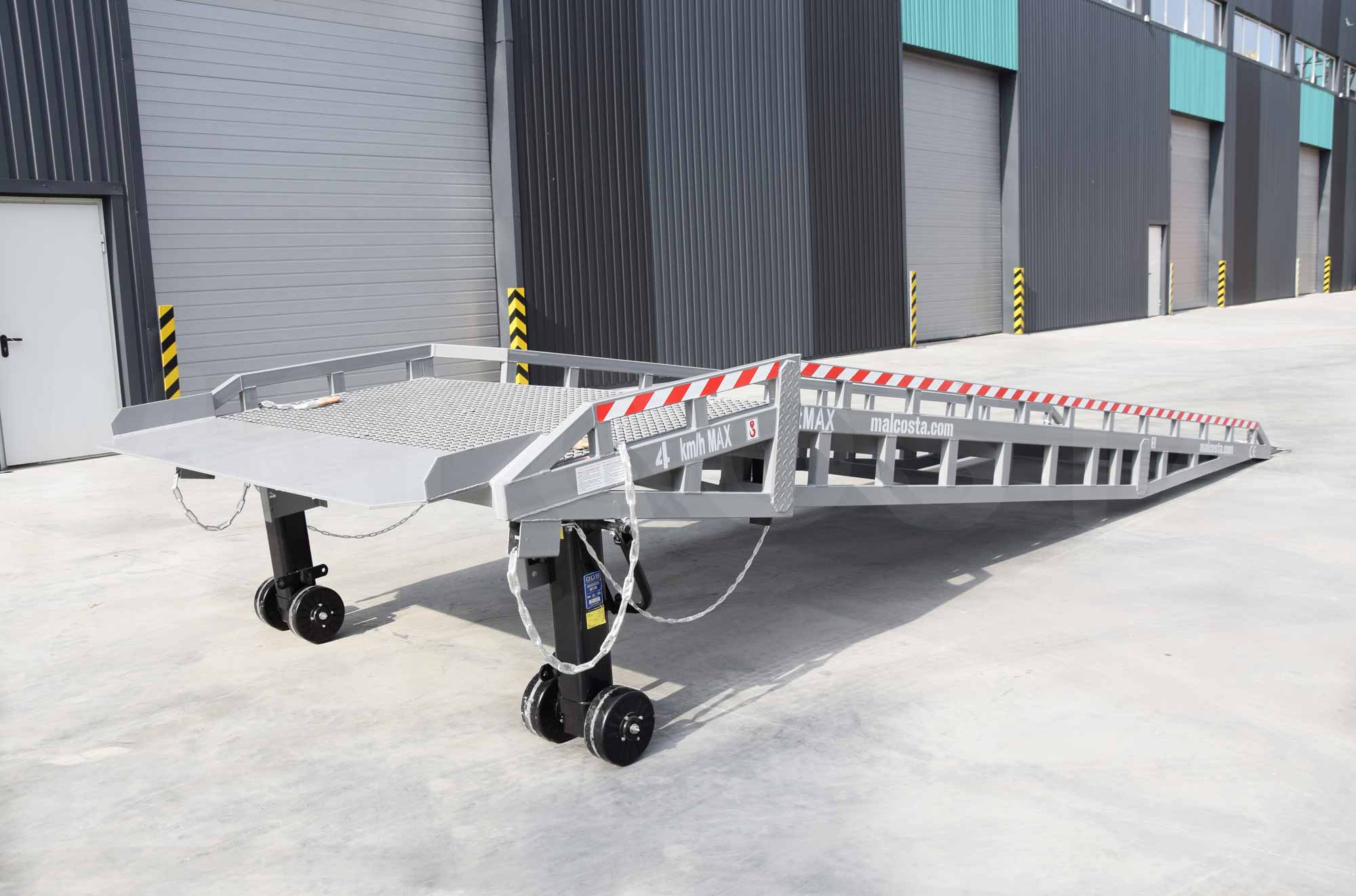 MALCOSTA loading dock ramp is easy to use and does an excellent job of simplifying the loading and unloading of cargo.
MALCOSTA mobile ramps are the best combination of European quality and attractive price. Our specialists demonstrate high professionalism and individual approach to each client, allowing us to realize any customer's wishes.
It's easy to buy a loading ramp - just write or call us.