MALCOSTA mobile ramp is an affordable solution to complex logistics problems, and its low cost and robust design make MALCOSTA loading ramps the optimal solution among such warehouse equipment.
Our company has received an order for a MALCOSTA mobile ramp from a Lithuanian company. The customer is a company operating in the field of electronic waste recycling.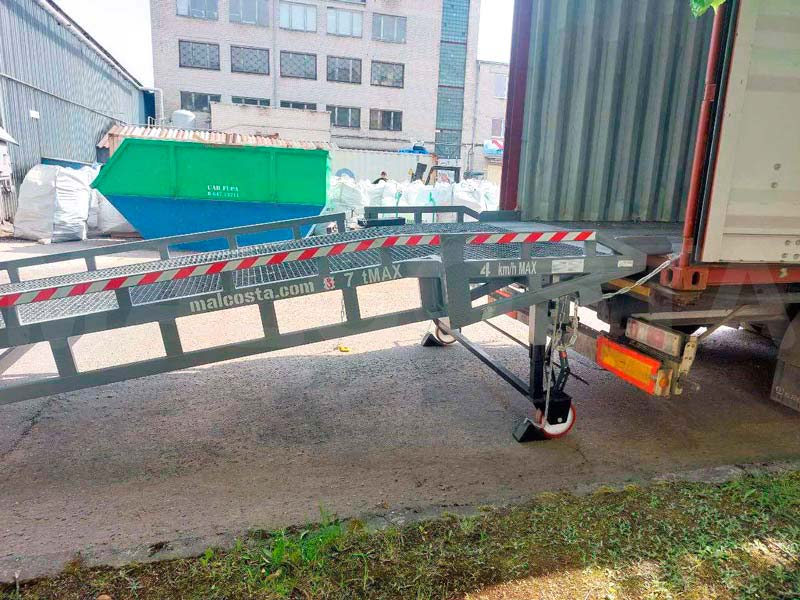 The company chose the ML-C7 mobile ramp model with a load capacity of up to 7 tons.
The basic equipment of the ramp includes a set of chains for the ramp, kickstands, a coupling device for moving the ramp around the warehouse, and a ramp lifting system using jacks.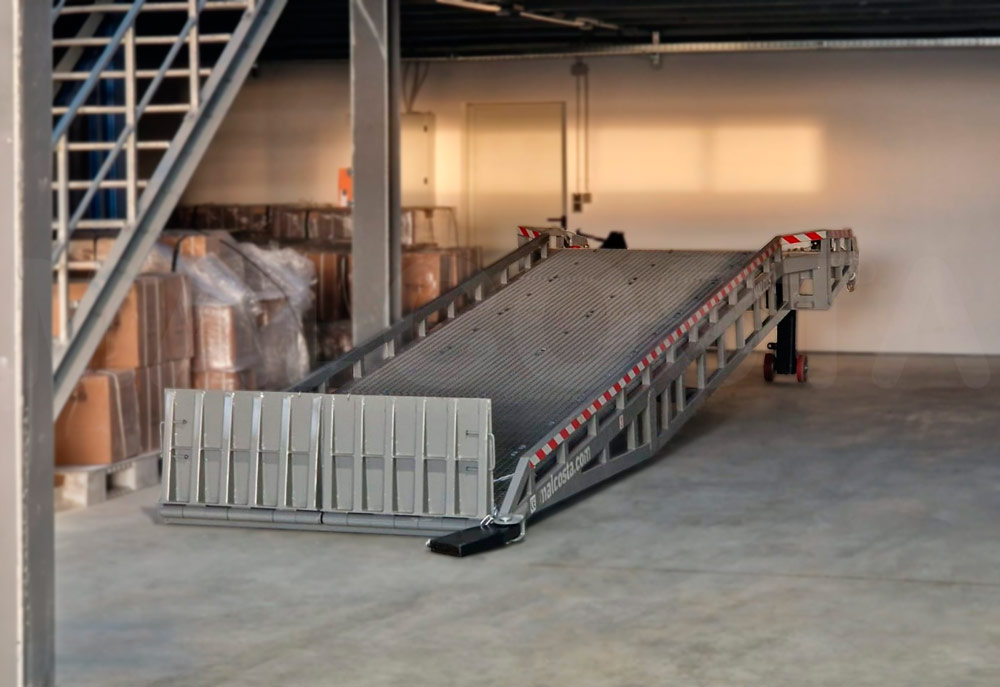 A special feature of the loading ramp delivered to the client is its 2 narrowed apparels for driving onto the ramp. The width of the blades is only 350 mm, but the distance between them is easily adjustable. We also used a different lifting mechanism for the first time in the ramp design - the height of the ramp can be adjusted quickly and easily with the help of the jacks.
Over the years, our team has acquired unique skills and gained considerable professional experience. For almost two decades, we have been manufacturing and supplying mobile ramps all over the world. Therefore, our managers always provide professional advice, taking into account all the specifics of your request.
You can buy a MALCOSTA mobile ramp by sending a request for a cost calculation.